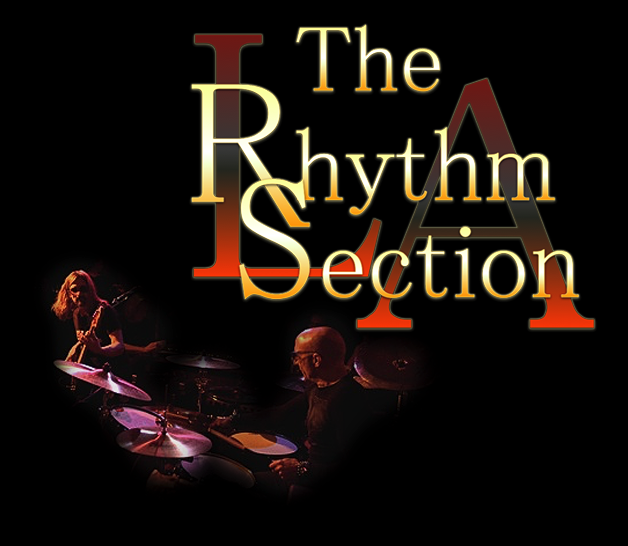 "The L.A. Rhythm Section"
LoMenzo & Aronoff
Think of a time when names like "Hal Blaine & Carol Kay", "Russ Kunkel & Leland Sklar", "Rodger Hawkins & David Hood" were the soul and the backbeat of hit recordings. Years of experience along with a continuing commitment to play in service to the music is what made these icons of popular recordings some of the most sought after rhythm sections around!
Modeled after these predecessors are Kenny Aronoff & James LoMenzo, "The L.A. Rhythm Section". Known as, "one of the tightest rhythm sections in the businessToday!". From Rock to Metal to Rap and beyond, these proven hit makers have run the gambit of playing virtually every style imaginable.
Kenny Aronoff needs no introduction, for almost 4 decades he's contributed his talent to help produce some of the the most popular music of our time. Artists like, The Smashing Pumpkins, Chicken Foot, Joe Cocker, Rod Stewart, Kid Rock, John Fogerty, DMC and the list goes on. James LoMenzo has cut his own path for over 3 decades, starting with the Multi-Platinum 80's band White Lion and continuing recording and touring with Ozzy Osbourne, Megadeth, Zack Wylde & Black Label Society, David Lee Roth, Bobby Brown, DMC, George Lynch, Michael Sweet and more...
Together these guys are a passionate pair who have the experience, know how and the sensibility to find the right groove to take the music to its highest level.
And now, in the spirit of the "new music business", they are making themselves available to you! You can have the same hit making rhythm section that pro producers have counted on to launch multi-platinum hits, as part of your project!
Contact The LA Rhythm section for:
• Studio Recording
• Internet track collaboration
• Live Performance
• Production
Kenny and James have recording facilities in the Los Angeles area and are waiting to hear from you.
Take your music to it's highest level!
Call the L.A. Rhythm Section now.
Contact:
Links: